Hi all. This is my second KITT replica. For those who know me, I used to have an 84 Trans Am that I built into a KITT car. I started this hobby in late 2001 and slowly built my first car and then sold it in late 2005 to a guy in Tennessee. It was then sold to someone in Oklahoma and as far as I know resides somewhere in Oklahoma, but that was a good 6 years ago last I heard, so not sure where it's at now. Anyway, I couldn't stand not having one, so in early 2006, I bought a sight unseen 82 Trans Am black and gold ttop 305/th200 off Ebay for $500.00 cash and drove to Jacksonville Florida to pick it up. I still have this car today and it's come a long way. Kelli P. if you're seeing this car on the internet, yes, this is your old car and I told you and your boyfriend that day that it would become KITT and be well cared for!
Here is how the car looked (pretty sad) when I got it back to my friend's in Tennessee and where it stayed for many months: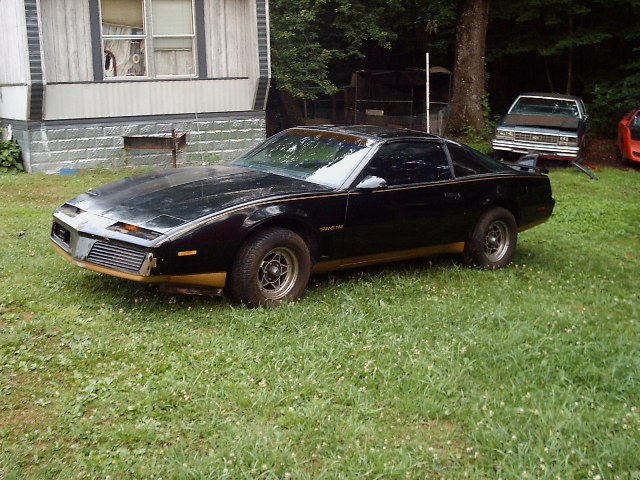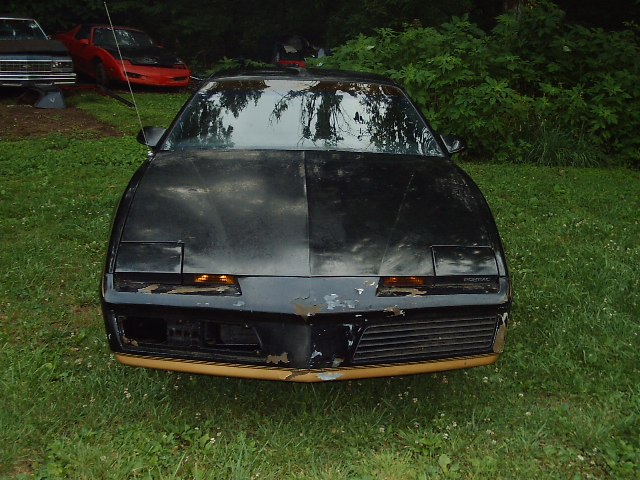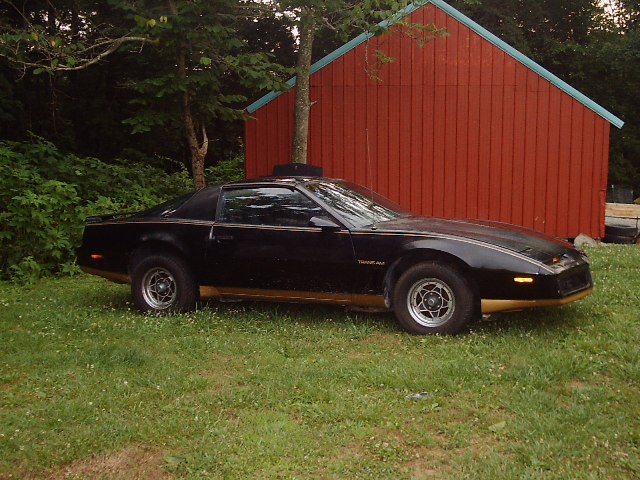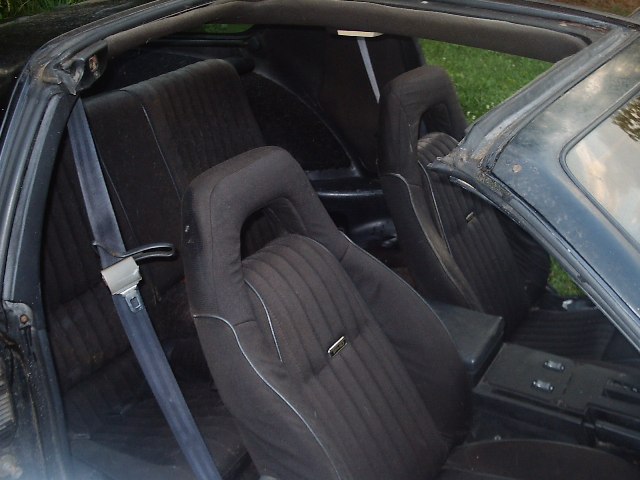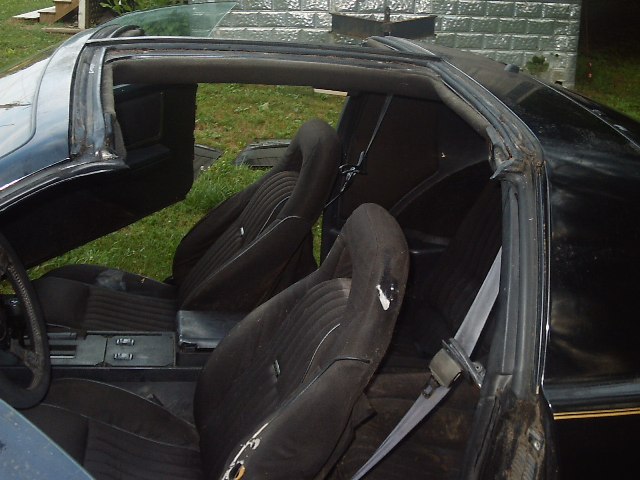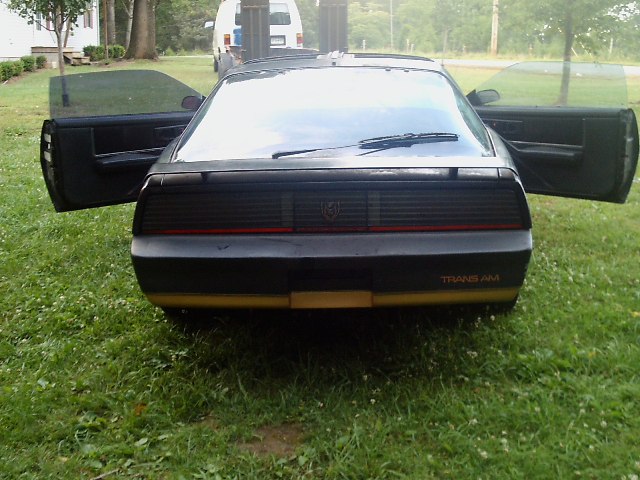 I was told this car did not run or drive. My friend and I had it running and driving down the road the same day we got back with it.