After what seemed like an eternity of blocking, priming, blocking and priming again, it was finally time to lay some color on a few things to see if I liked the color and how it was going to lay out. I've always been a huge fan of single stage paint, especially due to it's durability and ease of scratch/chip fix. I chose a color based on seeing a car at a cruise-in awhile back. The paint is 1950 Ford Black. The car at the cruise-in made other black cars look brown or bluish and was very black, so I talked to the owner and got the paint mix and ordered it.
First thing to get painted was underside of hood and underside of hatch. This was to test the paint flow and how it was going to look before spraying the whole car.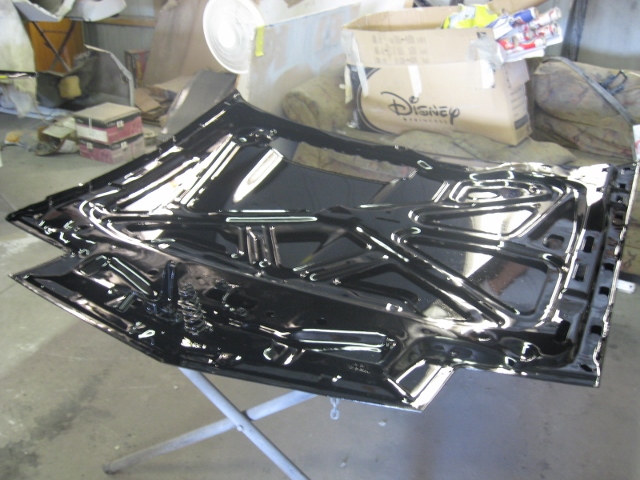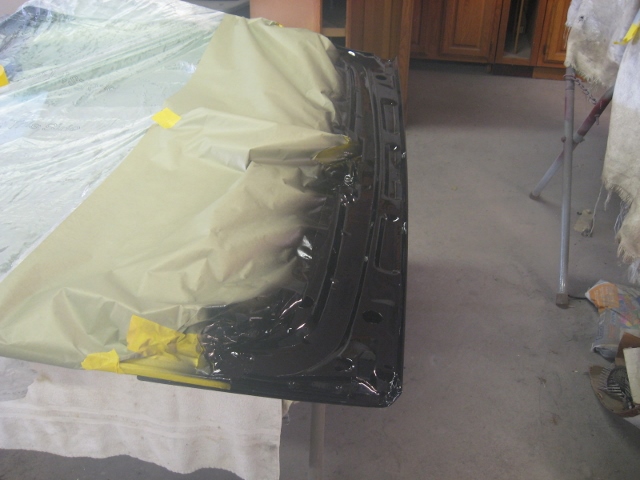 After seeing this color, I gave the go ahead and the hubcaps were painted next: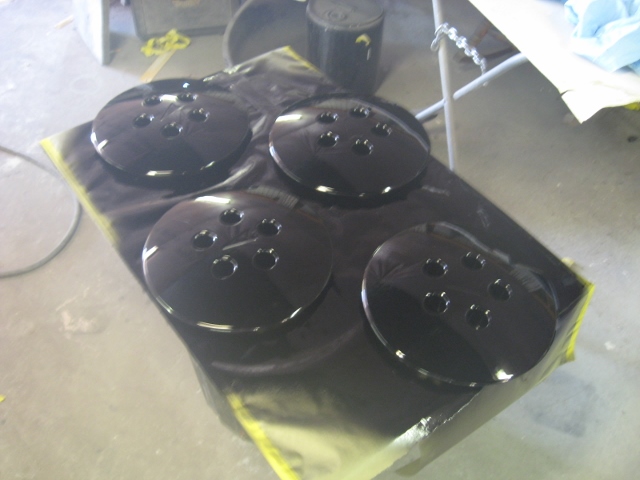 Now for the sealer coat, prepping the hood. The hood was the only part not stripped down, since my painter already redid this hood for me a few years ago, so it just needed a water block, seal and paint.