Well this is my third time posting my story, I listed it on the regestires and foundation (Ohio 82KITT) as well.
I got started by showing my middle son in 2006 (when He was 4) the show Knight Rider on TV land. He went nuts over it; he wanted to watch it every day. I then bought the DVD set and every day he watched them all day! I was getting worried, lol. He wanted to watch KITT vs. KARR the most, I think he likes KARR better, called him "The BAD Knight Rider". I then went on the internet to find some pics of KITT to print out and show him. Then I went on Ebay to see if I could find the talking KITT toy I had as a kid. Then I saw a full blown conversion on ebay motors. I read it and looked at the pics and video and was blown away. I had no idea that the conversion companies were out there. The more I thought about it and looked around I knew I had to try to build one. If nothing else for my kids, I have 3 boys and they all like KITT, my wife even confessed that she has always wanted KITT since she saw it on TV. So my search began for a donor car.
I was looking for a 87-92 Formula 350 for a while and they were out of my price range. I found a red 1982 Trans AM with black stripes in Nov 06, they wanted $2000.00 for it. It had the LU5 305 crossfire, auto (3 speed), T-tops that leaked like crazy, weather stripping was totally rotted on the doors, it had original black power PMD's. Just on a whim I asked if they still had the original wheels for the car. Surprisingly they said they have the factory original turbo casts in their garage! The undercarriage was totally solid but there was rust forming on both doors, wheel wells and some other spots. The kid that owned it had a police light bar mounted behind the t-tops and holes drilled into it and the spoiler area. It had front end damage to the passenger front signal area and bumper. The car had 112K miles on it and the top 1/2 of the engine was rebuilt at 80K with a mild cam installed. The kid also drilled holes and put toggle switches into the console by the window switches and removed the factory round shifter and replaced it with the T handle. I figured even if I didn't keep the car, I could part it out for more than $2200.00 Plus it was an 82, same as the TV car.
After I drove it home I ordered new t-top seals and outer window sweeps from A1auto, new in plastic GM window switches, door locks and front park/turn signals from ebay. Then I gave him an oil change and tune up and parked him for the winter. In the spring I met a guy who is now a good friend of mine. He has an old service station and does minor work on cars. He had 5 firebirds in front of the garage, some were totally stripped and others had various damage and were rotting. This guy (Ray) eventually gave me a truckload of parts and started helping me work on my KITT. I was given the entire A/C set up for free that was removed before I bout the car, a used radiator, he sandblasted my wheels and put them on for free. I thought that the surface rust was minor, lesson learned. IF YOU ARE LOOKING FOR A DONOR- GET A RUST FREE SOLID CAR! It will save you tons of headaches and money in the long run!
Right now I need a lot of work to get him road ready again. The engine is leaking oil at every gasket, but still runs. I need to replace the transmission or rebuild this one. My friend offered to give me one he has still in an 82 T/A, same tranny I have. I wanted to convert to a 700R4 but I dont have the $ and Free is always a better deal! I also need to patch the floor boards, driver rear wheel well and get it sanded, primed and painted again. I have a free windshield I need to replace as well before I can drive it. I sometimes get overwhelmed by all the work that needs done and no finaces to do it. I started working a part time job to help get some money together to get him at least to an exterior conversion this year.. I waould like to then work on getting the tan interior finished and a dash by next year. Then I can start saving for the electronics and consoles.
Anyway I'm probably getting carried away but my goal is to have the exterior finished by summer 2013. And then the interior will be a gradual ongoing project forever!
Fast forward to 2012! A lot has happened since I got the car. My youngest son at about age 3 started watching the Knight Rider DVD's, became totally hooked and well and reinspired me to keep up the good fight. A lot of family and personal issues along with finance issues put KITT on hold for a while. I left my car outside at my buddy's shop for over a year. I found a few good deals on parts for my car on criagslist. I have a pair of solid 82 doors, a better hood, cleaner fenders and some other misc parts.
Here are lots of pics that doucumented what he looked like up till now. Thanks for looking, I welcome any advice anyone has to offer as well.
This is the look I am going for.. Saw this on ebay a month or so ago..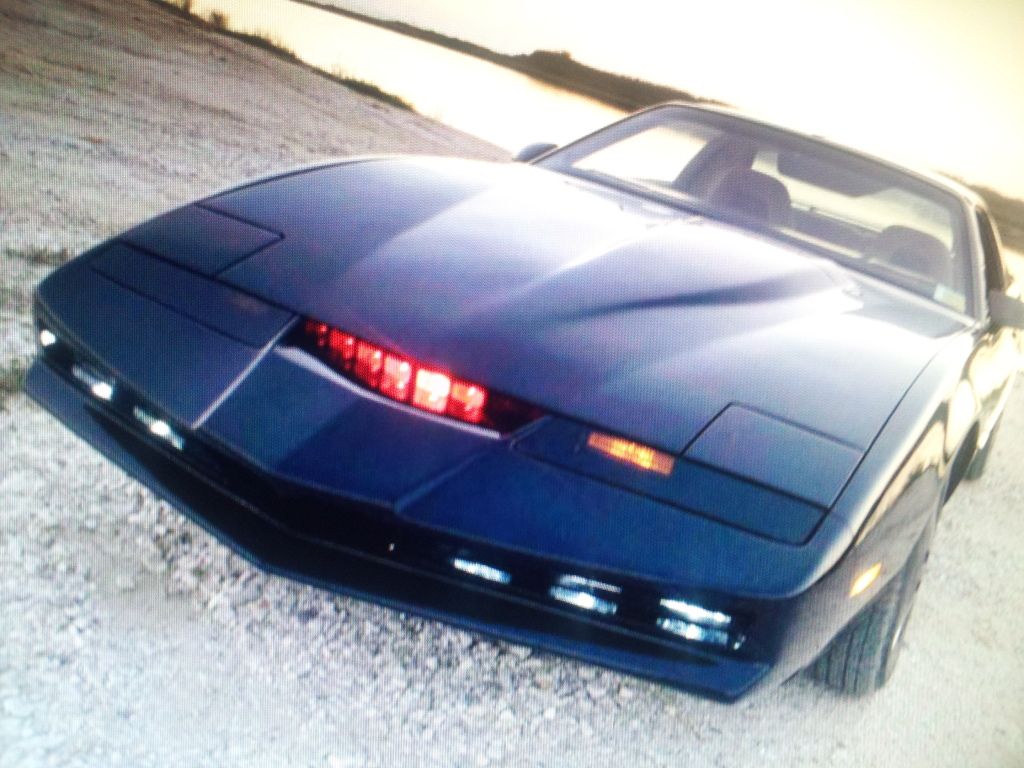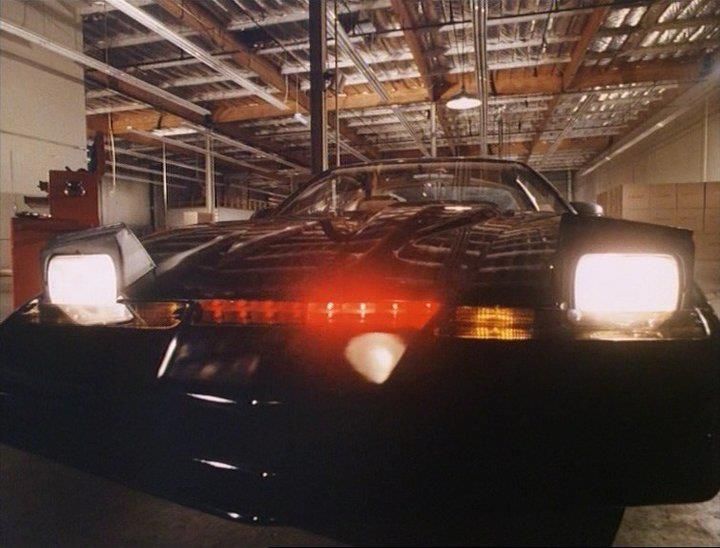 This is me when I was about 13 at the Cleveland Auto Rama with KITT.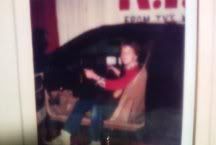 I am going to post all of my pics from the time i got it to Decemebr 2012...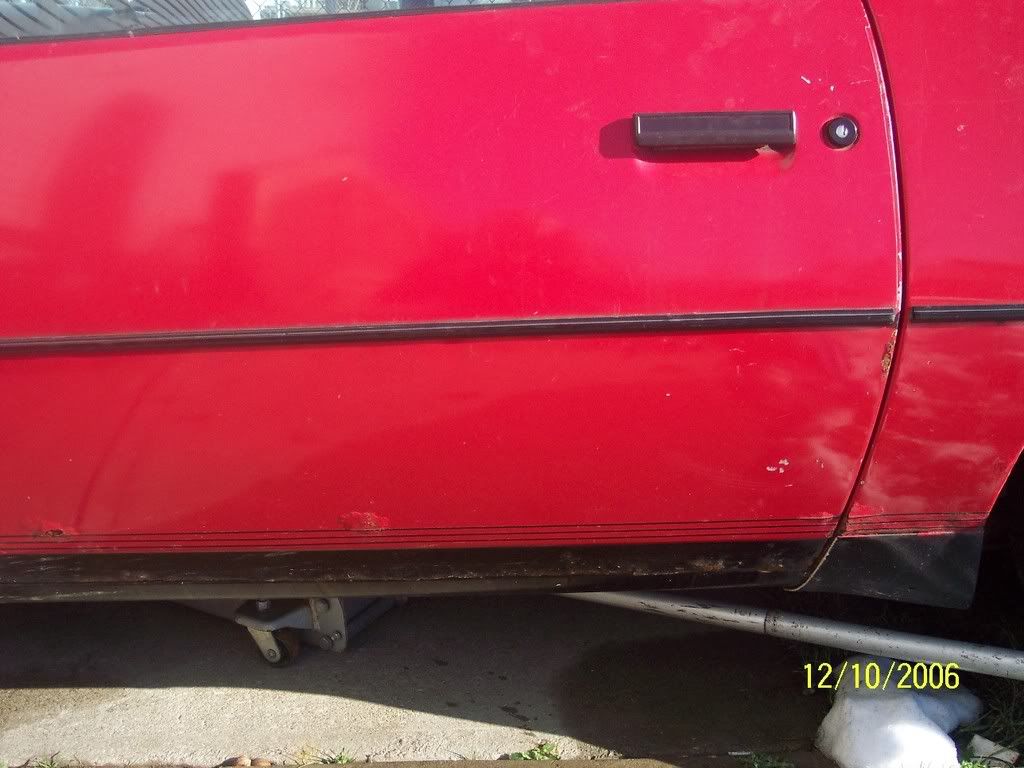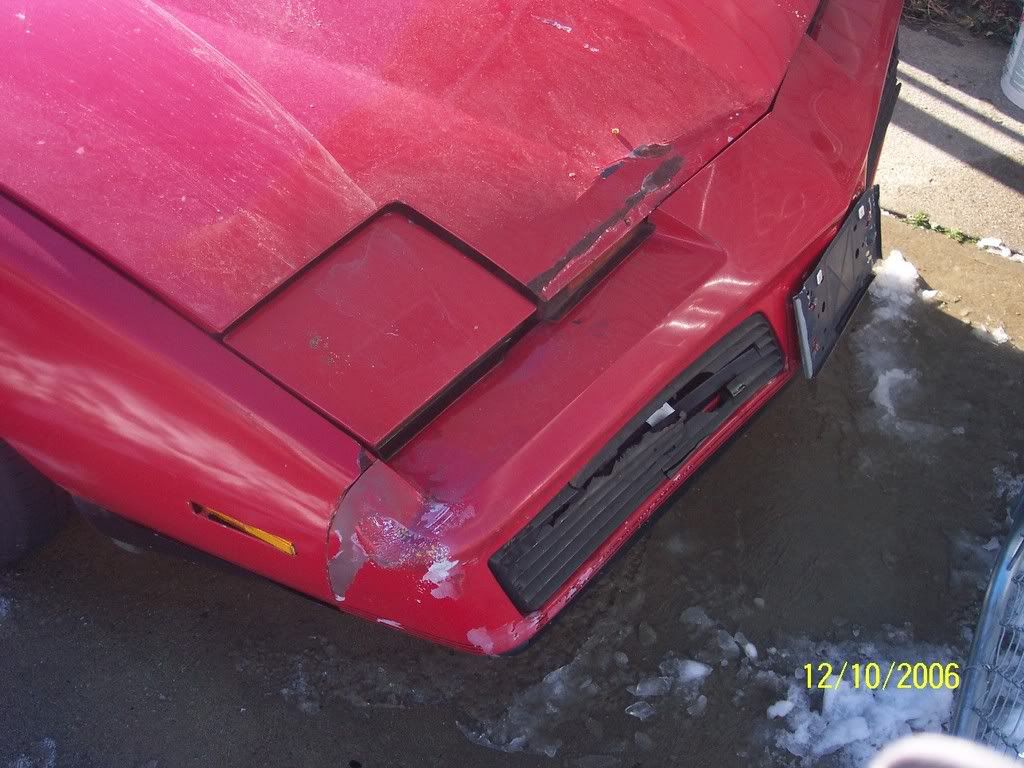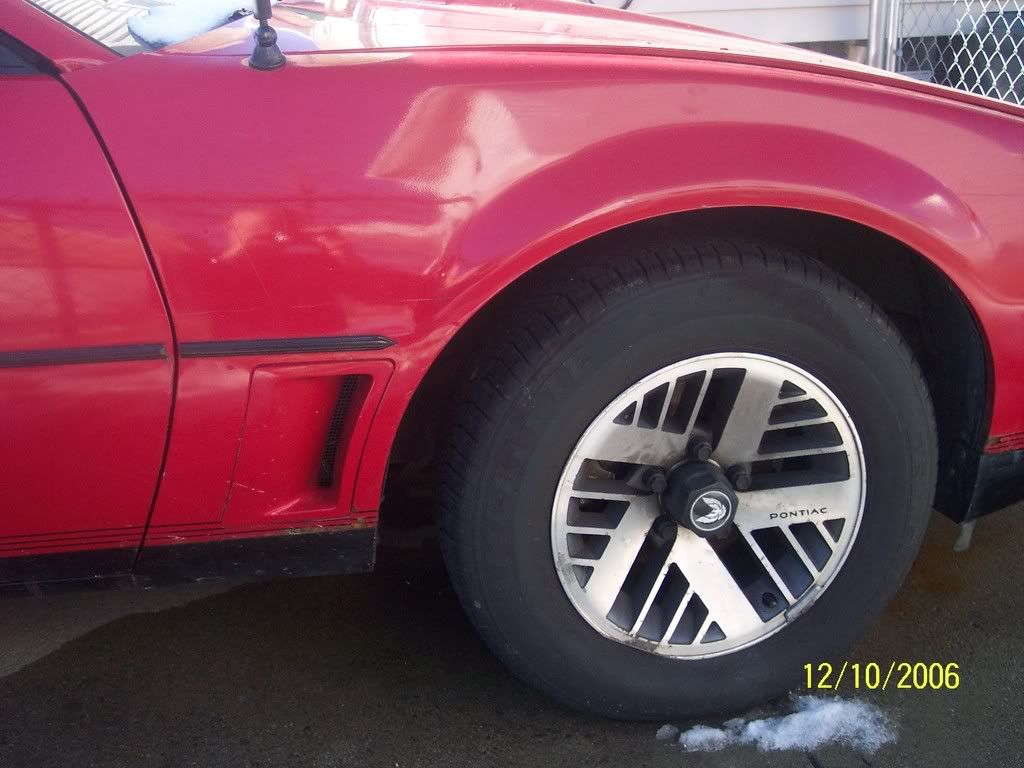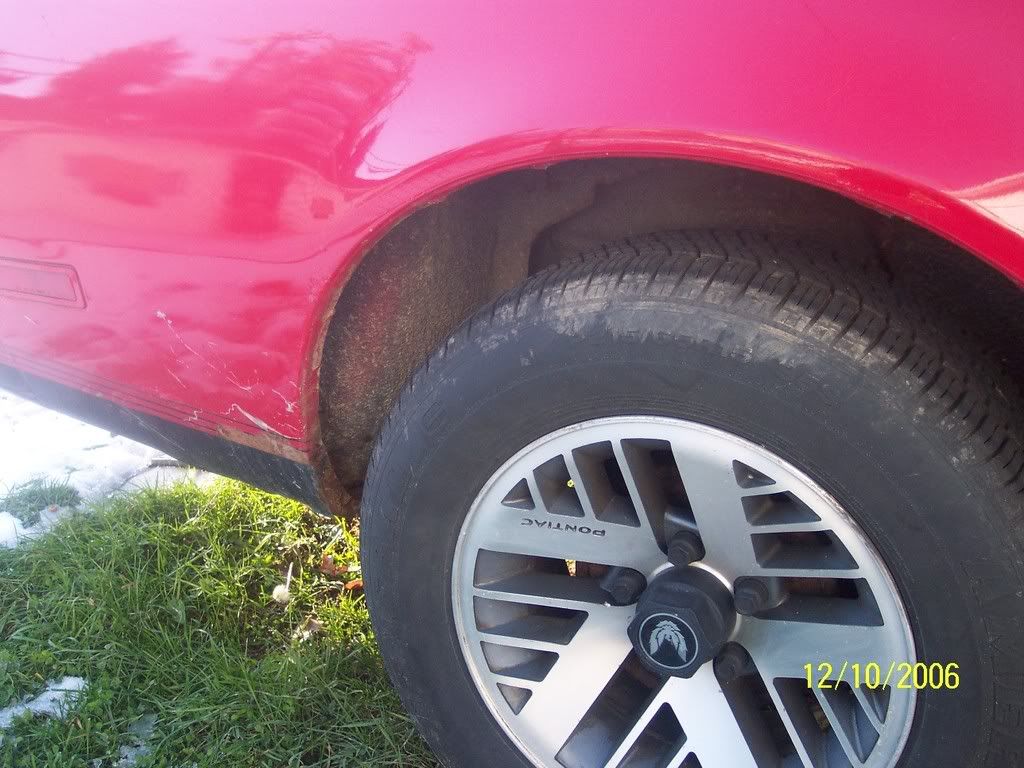 More pictures to follow, dont know how many I can do at once...