So now we'll get down to actually getting stuff done with the car, because I didn't really have much time to mess with it in the last few years. Business from my shop kept me busy working on other people's junk rather than my own. Every winter I keep saying that I'll get busy on it, but then wind up in a funk until the weather breaks, and I wind up in boats up to my neck. This year I'm changing that because quite frankly I'm sick of this thing taking up residence in the shop and not being able to move the thing! So, with that in mind, we'll show you what I've done to it to get the underside of the car going. Since there was that big old hoss kick on the driver rear floor pan, I was going to have to remove the undercoating to pull the dent. I'm actually STILL doing that because most of this stuff is like concrete. Really hard, and stuck to the car really well. That sucks. But alas, where I needed to get the undercoating removed came off fairly easily thanks to the fact that the drivetrain leaked like a sieve. So from the firewall back, in the middle of the car, the undercoat had been coming off really easily. The wheelhouses, not so much.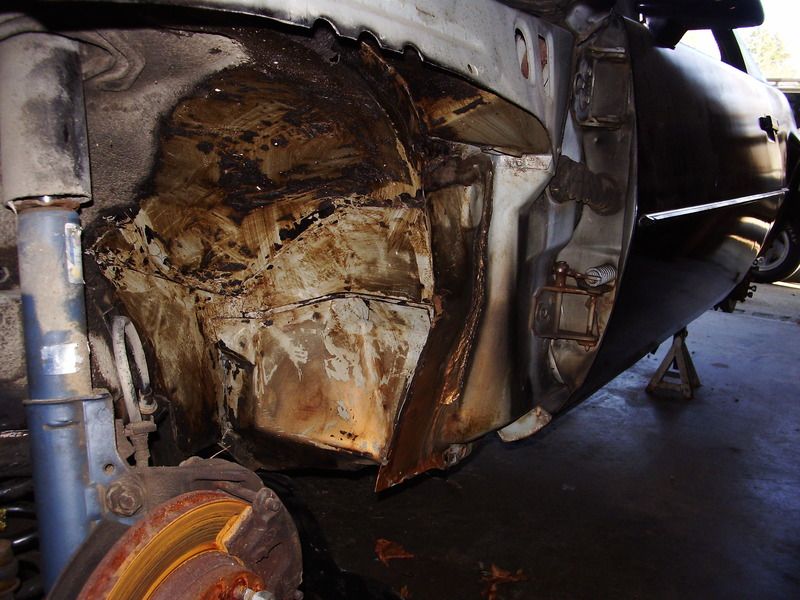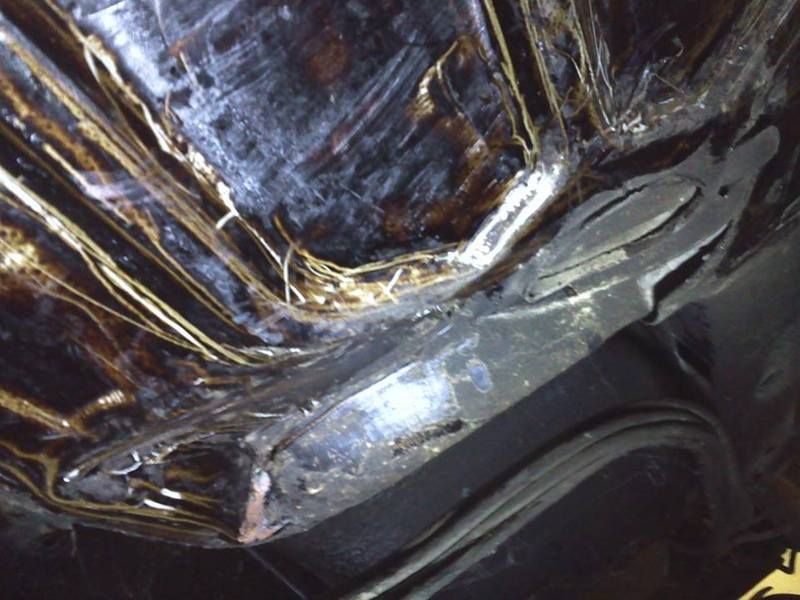 The bottom pic shows the dent in the floor from the underside of the car. The driver front floor is hooved up about a 1/2 inch as well, but it's spread out over the entire area under the drivers legs, so it should be a cakewalk to pull and get back in shape rather than the pyramid shaped dent in the rear. It's going to take some pulling, heating and shrinking of that metal to get it back to where it was originally. Should be real fun......And I say that with the utmost sarcasm.
This next set is pretty much everything metal that can be unbolted from the car that was taken to the sandblaster to have 30 years worth of crud removed so I could paint them all. The rear end I wasn't worried about because I had plans on gutting it anyway and making some much needed upgrades to it. You're not going to put a 350 HP engine up to one of these 7.5 inch 10 bolts and have it dig what you're doing to it. They like to scatter under much more than 300 HP. So there's a truck load of stuff that went to Mr Mitchell to have him blast it all. All this stuff got POR 15 , and some of it top coated chassis black.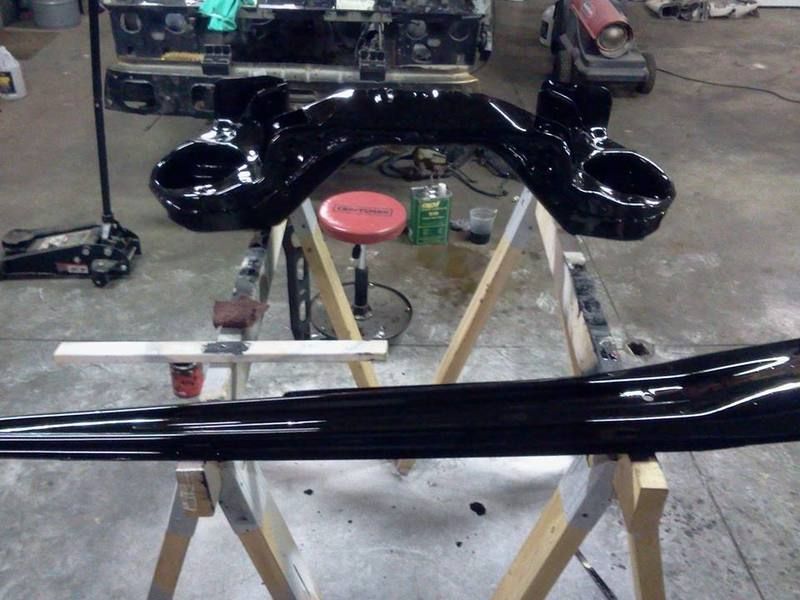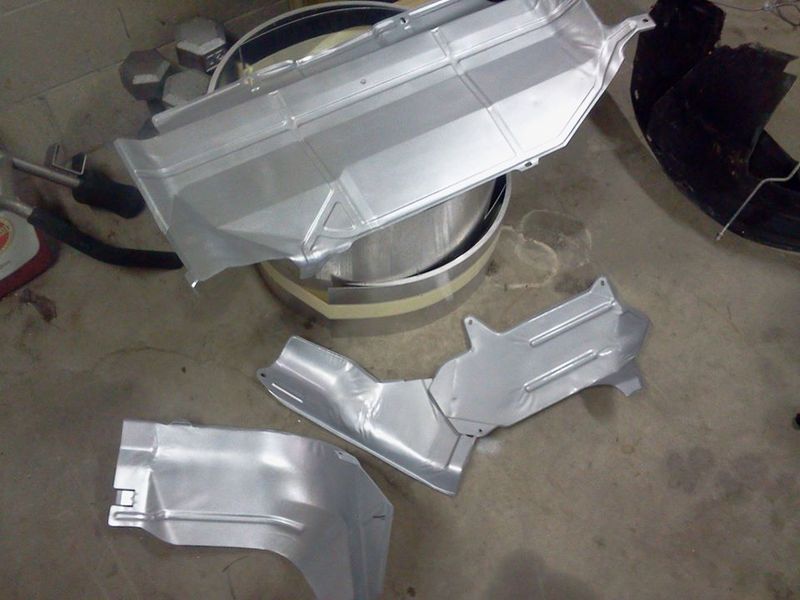 And yes, in case you're wondering, that's the elusive dual snorkel Camaro Z-28 air cleaner. I am using the Trans Am top for it, with the Camaro bottom. I took the Thermac motors off and welded the holes shut on both snorkels. The bottom isn't finished off yet, and I'm not real happy with the top either, so I'm going to end up re-refinishing those pieces later on. It took 3 years to locate all the parts for that set up alone. I wasn't going to shell out the $900 some of these goons on eBay are selling NOS units for, so I located them all a piece at a time. I've got right around $450 in it. I found a guy that had a set of NOS flex hoses for these, and quite frankly, that was the most expensive part of getting this set up. I think it'll look cool under the hood once it's completed.